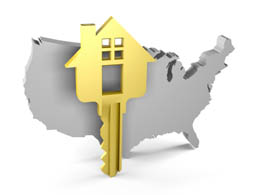 Relocating to a new place is exciting but can be stressful. Moving the family, getting the children in school, finding good doctors and a local gym are just a few of the time-consuming activities everyone has to deal with when relocating. 
Your REALTORS®, Horizon Properties, Inc. want to reduce the stress by letting you know of the real estate market trends here in Guam and will help you with any specific information on moving. You will not get any standard questionnaire forms from us. We believe in offering a personalized relocation plan and a custom designed package for each one of our clients. A plan that fits and meets your personal unique needs will help take away the stress!
When ordering your Relocation Package, be sure to mention those activities of interest to you. We ideally can provide information on sightseeing activities, child care facilities, transportation, and virtually any resource in the area that you're moving to. Below are some hints to help make your move easier.
Are you working with a relocation company? We will be glad to assist you within the guidelines of your package.
Do you need to sell your home before you move ? We can refer you to one of our CRS/CRB Associate Referral Agents' office in your current hometown and arrange for a FREE comparative market analysis to help you understand the market trends in your area.
Strictly renting? We will assist you in finding companies that handle rental properties.
After you have thoroughly cleaned and dried the inside of your refrigerator, put a handful of fresh coffee, baking soda or charcoal in a sock or nylon stocking and place it inside to keep the interior smelling fresh.Strictly renting? We will assist you in finding companies that handle rental properties.
Take your current phone book with you. You may need to make calls to residents or businesses back in your former hometown.
Pack heavy items in small boxes, light items in larger boxes.
Before the van foreman leaves for your destination residence, give him a phone number where you can be reached. It is also a good idea to provide him with an alternate contact if he cannot reach you.